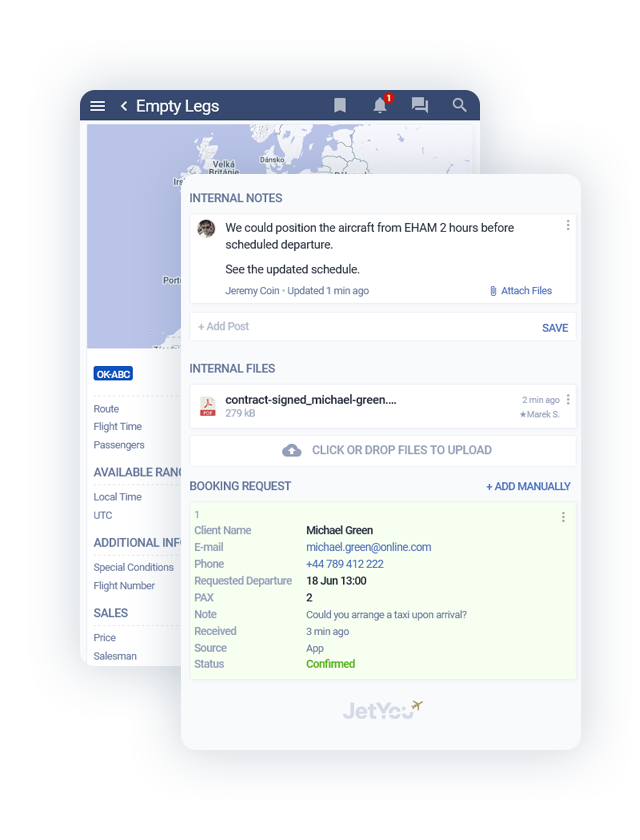 Offer
your empty legs
Simple and Quick. In real time.
Generate extra revenue and maximize your fleet utilisation. Sell empty flights that would otherwise go unnoticed. JetYou connects you to hundreds of passengers that use our free app.
Your empty legs are easily accessible and up-to-date on-line. Get rid of all the rigid and annoying empty leg availability emails.
Register
Login